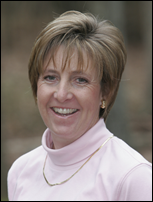 I am a USDF Certified Instructor, and a USDF Bronze, Silver, and Gold Medalist. I am a faculty member for the USDF Instructor Certification Program which allows me to serve as an instructor for the Certification Workshops. I live in Carrboro, NC and I teach and train out of a variety of different barns in the Chapel Hill, Hillsborough, Rougemont area. Occasionally I travel out of state to teach clinics and workshops. I enjoy working with all types of horses and riders at all levels. If you are willing to learn than I will do my best to teach you.
My philosophy, as a rider and trainer, is that "anything forced and misunderstood can never be beautiful". Therefore, I am a staunch believer that a rider's seat and position is foremost. As a rider learns to become a more effective rider he or she is able to produce a quiet, supple, and obedient horse. Whether your goal is dressage, jumping, or pleasure riding, the end result each day should be a pleasant ride for horse and rider.
2013 will forever be a memorable year for me. It was my first season showing Grand Prix with my horse Foreigner. We received the necessary scores at the GP to earn my USDF Gold Rider Medal. Training a horse from the beginning all the way through and up the levels to Grand Prix is a long and bumpy journey. But, when you get there it is something to be very proud of. It is true that this journey can not be completed alone. My support system consisted of a vet and farrier who worked together to keep my equine athlete sound and healthy. A close friend who fed and cared for my horse daily, and two trainers who had the insight to know that I could it! I will be forever grateful to them all.
To name a few trainers who have played a very important role in who I am today as a rider and trainer I would mention Spencer and Lalla Brewster, Karl Mikolka, Cindy Sydnor, Betsy Steiner, Paul Belasik, and Gerhard Politz. I have ridden in clinics with several other well known and successful trainers. Never forgetting all the students and horses who I have had the pleasure of working with over the past years and who have taught me lessons on a daily basis.
Happy Riding,
Bailey Cook